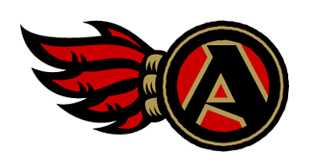 History 537
Fall 2014
Prof. John Putman
Star Trek, Culture, and History
8/26-28 INTRODUCTION: THE SIGNIFICANCE AND IMPACT OF STAR TREK
9/2-4 SCIENCE FICTION, TECHNOLOLGY, AND STAR TREK
Geraghty, Ch. 1-2 Discussion Questions
9/9-11 COMMIES AND KLINGONS: ORIGINS OF STAR TREK
Blackboard: Lagon, "We Owe it to Them to Interfere" Lagon Discussion

EPISODE ANALYSIS PAPER DUE TUESDAY
9/16-18 BLACK, WHITE, AND RED: STAR TREK AND RACE IN 1960S
Blackboard: MacDonald, "Black and Network TV" Questions for both MacDonald articles

Blackboard: MacDonald, "The Golden Age of Blacks in Television"
9/23-25 MINI-SKIRTS AND HIPPIES: STAR TREK, FEMINISM, AND THE COUNTERCULTURE
Blackboard: Douglas, "Genies and Witches"

Blackboard: Ozersky, "The Demographic Imperative" Ozersky and Henderson Discussion

Blackboard: Henderson, "Professional Women in Star Trek"
9/30-10/2 IS THERE A GOD?: STAR TREK, RELIGION, AND HUMANITY IN THE 1960S
Blackboard: "Interview with Gene Roddenberry"
10/7-9 STAR TREK, FOREIGN POLICY, AND THE END OF THE COLD WAR
Blackboard:: Jackson and Nexon, "Representation is Futile" Discussion Questions /Borg
Blackboard: Huntington, "The Erosion of American National Interests"

Geraghty, Ch. 3
10/14-16 A BLACK CAPTAIN: STAR TREK AND RACE IN THE LATE 20TH CENTURY
MIDTERM DUE TUESDAY
Blackboard: Takaki, "Multiculturalism: Battleground or Meeting Ground?"
10/21-23 SEX AND THE PERFECT WOMAN: STAR TREK, GENDER, AND SEXUALITY IN THE LATE 20TH CENTURY
Geraghty, Ch. 5
10/28-30 THE BEST GOVERNMENT IS…: STAR TREK, POLITICS, AND SOCIETY
Read: Mack, Star Trek: A Time to Heal
11/4-6 STAR TREK, SPACE, AND ENVIRONMENTALISM
Blackboard: Rothman, The Greening of a Nation, Ch. 7-8
11/11-13 NAZIS AND HISTORICAL REVISIONISM: STAR TREK AND HISTORY
Blackboard: Geraghty, "A Look to the Past" Look to the Past discussion
NO CLASS TUESDAY--VETERANS DAY

NOVEL ANALYSIS PAPER DUE THURSDAY
11/18-20 TERRORIZING SPACE: STAR TREK AND TERRORISM
Blackboard: McAlister, "A Cultural History of the War without End" Discussion Questions

Blackboard: "FBI--30 Years of Terrorism"
11/25 STAR TREK AND CONTEMPORARY SOCIAL ISSUES
Blackboard: Baylis and Robert, "The Inevitability of Genetic Enhancement Technologies"

NO CLASS THURSDAY--HOLIDAY
12/2-4 FUNDAMENTALISM GONE AWRY: STAR TREK AND RELIGION IN THE LATE 20TH CENTURY
Blackboard: Linford, "Deeds of Power: Respect for Religion in Star Trek: DS9" Linford Disc Questions
12/10 POST 9/11 AMERICA AND STAR TREK
FINAL EXAM: Thursday, December 11th, 8am-10am
*Schedule is subject to change*